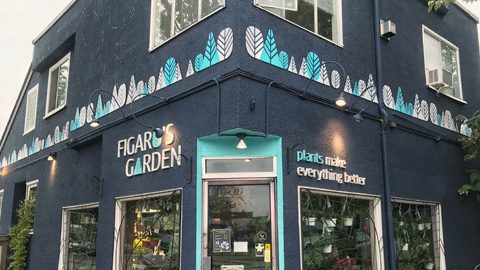 Outdoor Signs
All businesses require signage. Signmaster Signs offers a wide variety of outdoor signs that will help create a good first impression for your customer. Our outdoor signs are constructed from durable materials that are guaranteed to withstand all types of weather.  From simple vinyl addresses to full 3D and Channel lettering, we can provide solutions for all of your business needs.
No need to worry about installation, as we provide the full service. We will take down and dispose of existing signs as well as install any new signs.
Scroll down to view some of the different examples of outdoor signs.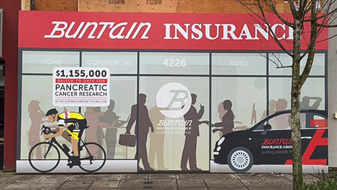 HOARDING'S
Hoarding Signage is a great way to advertise your new building. We offer hoardings on various types of material, and full colour digital prints that are applied to all different substrates.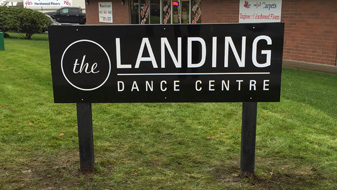 DIBOND SIGNS
Dibond signs have an aluminum face with a polyethylene core. This is a durable, long lasting, and weather-resistant substrates for signs.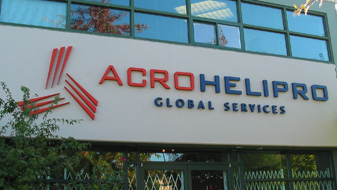 3D LETTERING
3D lettering can be made from many different materials. They are totally customizable and options are unlimited.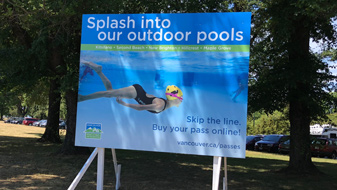 COROPLAST SIGNS
Coroplast is a perfect substrate if your budget is tight and you require short term signage. Various colour options are available, and both vinyl and digital prints can be applied.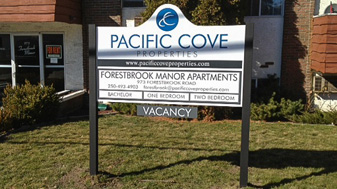 PLYWOOD SIGNS
Plywood is a great substrate and is very versatile. It can be cut so shape, custom painted, or have decals or digital prints applied to it.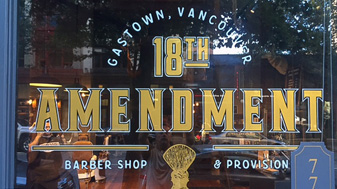 HAND PAINTING
Hand painting is a very unique way to have a classic retro look. It can be painted on many different surfaces and is unique. Hand Painting is one of our specialties at Signmaster Signs.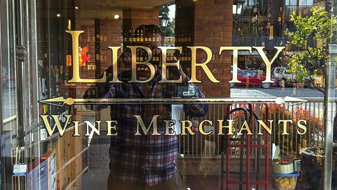 VINYL LETTERING
Vinyl lettering can be used for simply indicating an address on your door, to a fancy pattern across the front of your windows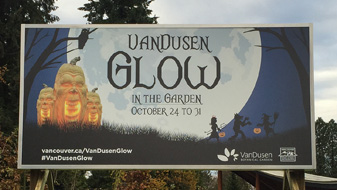 LIGHTBOX SIGNS
If you have a new space with a lightbox in need of new graphics, we can do it. We also offer brand new lightboxes with full installation.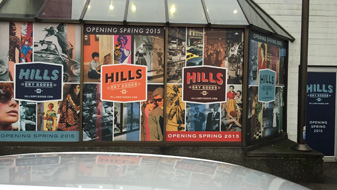 WINDOW PRINTS
Window prints are a great way to have eye-catching advertisement. They can be printed on solid film, or a perforated material so you can still see out from the inside.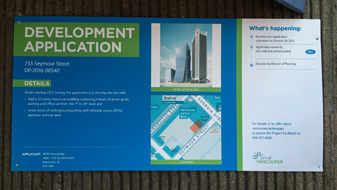 PERMIT SIGNS
With the lower mainland developing as fast as it is, rezoning, and development application signs are always in demand as they are required to inform the public of a potential change to the property. We have the ability to design for application signs for Vancouver, UBC, Richmond, Burnaby, Coquitlam and many other locations. We also install and remove applications signs.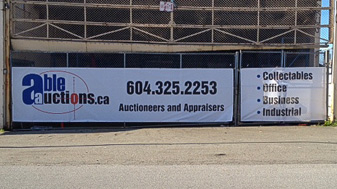 FENCE BANNERS
Digitally printed Fence Banners are perfect for advertising your new construction project or hiding a fenced yard. We offer a variety of sizes and colours, and they are a great way to advertise your business.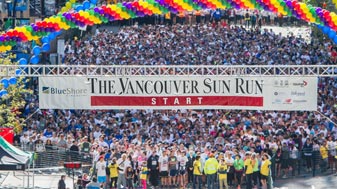 BANNERS
We can make banners at any size and digitally print them or apply vinyl. If you are wanting a nice finish, we can get the edges hemmed and grommets installed. Stock comes in either a gloss or matte finish.