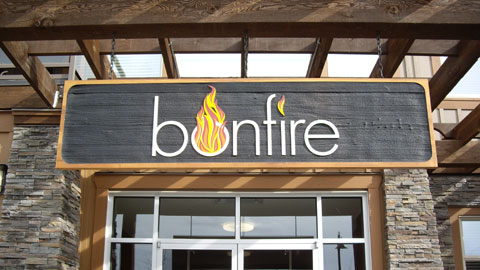 Custom Signs
At Signmaster Signs, we would love to help you create a Custom Sign. With over 55 years of experience, we are sure that we can help accommodate your needs and aspirations.
Custom Signs can help to transform any indoor or outdoor space into an eye-catching and inviting area. Please contact us with your ideas and we will be sure to help you out. Turn your vision into reality!
Scroll down to view examples of custom signs that we have created in the past.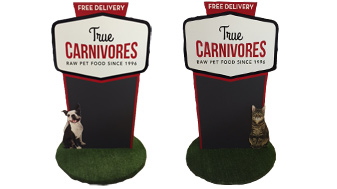 CUSTOM SANDWICH BOARD
Most sandwich boards are very simple. Make your board stand out even more by creating a custom shape, or by adding some 3D lettering to it.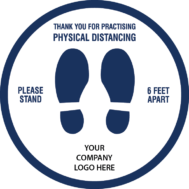 Floor Graphics
Create unique patterns and designs with floor graphics. Laminated with an anti-slip coating to be work safe approved and keeping your customers safe.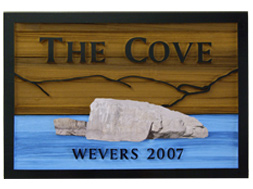 SAND BLASTED
Sand blasted signs make for a very unique, distinctive style. Using high pressure to blast sand onto wood, your sign is left with a unique texture, feel, and style.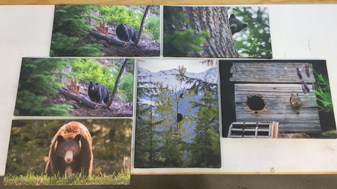 CANVAS PRINTS
Make canvas prints to add an unique style and texture to your photos. Whether they are needed for your office space or you need some new artwork at home, we can help you out.
CONCRETE PILLAR WRAPS
Create more advertising by wrapping boring concrete pillars with graphics. Customized to any size with any type of graphics.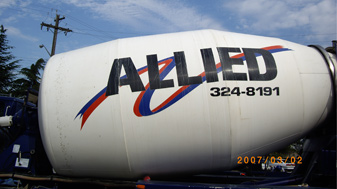 UNIQUE VEHICLES
If you have a unique automobile that needs custom graphics on it, we can be sure to help you out. Some examples of automobiles that we can work with are planes, helicopters, zambonis, dump trucks, cement trucks, buses and bikes and trailers.